Handmade and Selected with Care
Cake Pops Boston was born out of a love for all sweets small and cute and a little boy's desire for his mum to make a fun new treat for his classroom birthday celebration. Those birthday cake pops were a huge hit and so it began!
Founded in 2011, through the intermediary step of a culinary business incubator program, the dream was realized and our Lower Mills storefront opened in 2015.
Although our specialty is cake pops, we offer a wide variety of appealing treats and sweets. Our goal is to deliver a delicious and delightful confectionery experience. From vintage candies to fine chocolates to our handcrafted cake pops and chocolate dipped treats, we have something for everyone!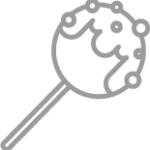 Our cake pops are made with freshly baked cake crumbled and mixed with buttercream icing, rolled into a ball, and dipped in a delicious coating.

Thoughtfully selected from travels around the world. Our creatively packaged selection of candies is unlike anything else you'll find in other candy shops or convenience stores.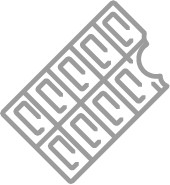 Our fresh yet charming take on chocolate features chocolate covered pretzels, Oreos, fruit, chocolate bars, hot cocoa bombs, novelty chocolates, and more.